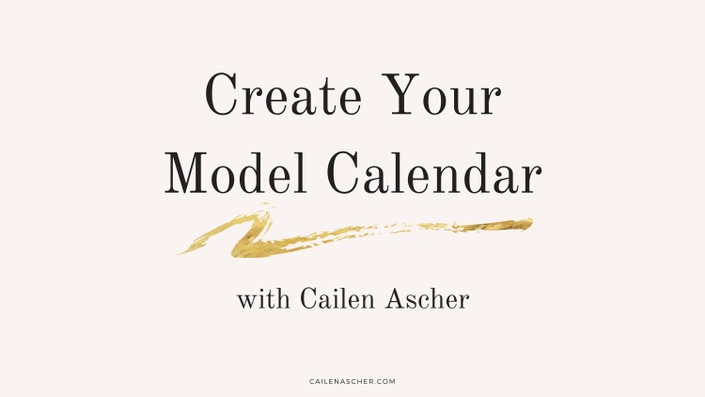 Model Calendar Lesson
Inside the Model Calendar Lesson you'll learn…
How to create your perfect-for-you Model Calendar
How to define your Ideal Lifestyle and translate that into your Model Calendar
How to find and make the Upgrades necessary to live your Model Calendar
What to put on your Model Calendar
What I put on my Model Calendar
The concept of Real Time vs. Ideal Time and how embracing this can shift everything in your life and business for the better
The Model Calendar Lesson includes…
1 on-demand Audio Lesson
Template for designing your Model Calendar
Worksheets + Resource Sheets to help you implement the teaching
Your Instructor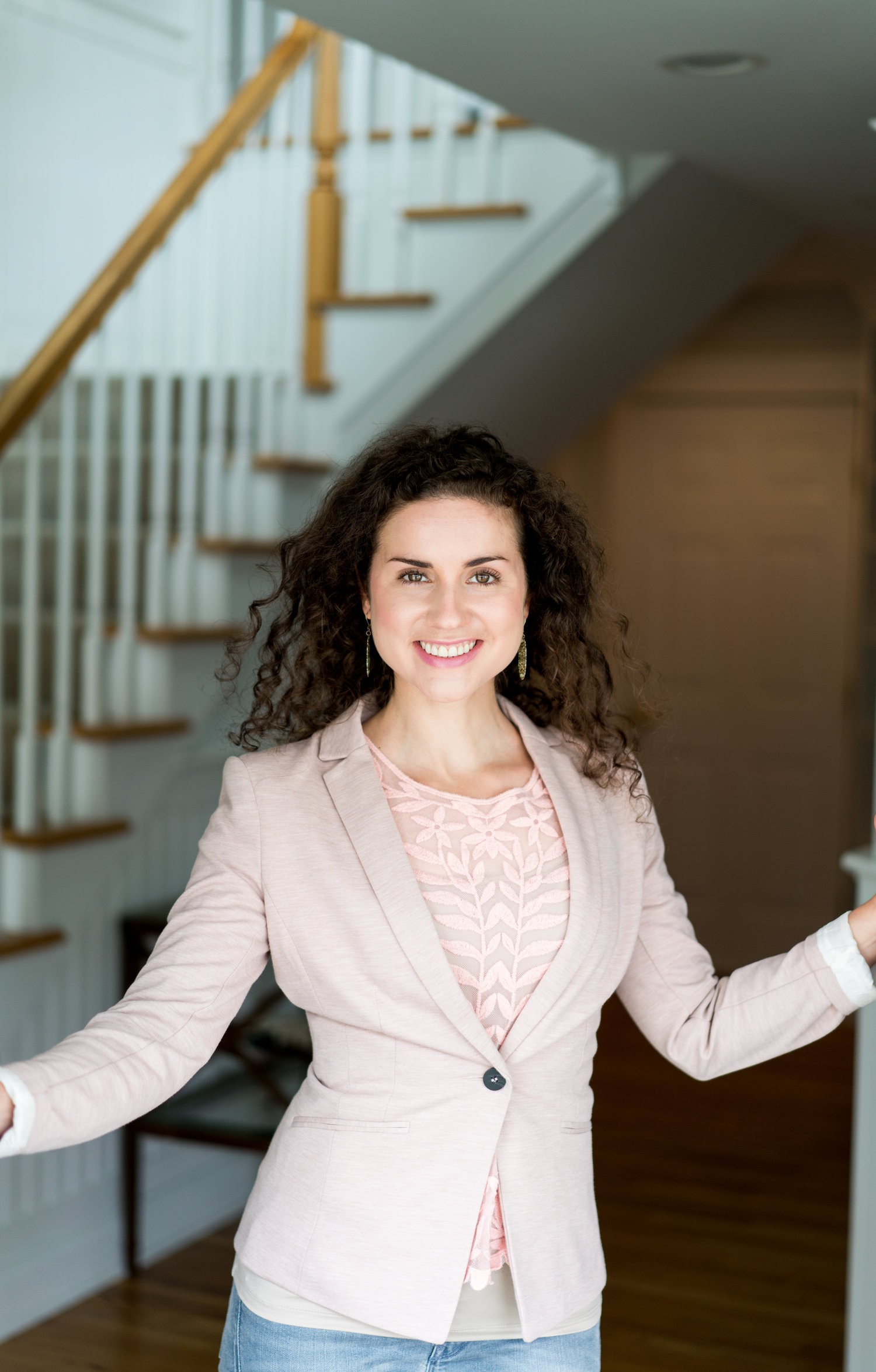 Hi there!
I'm Cailen Ascher. I'm a Business Coach, mom to 2 adorable daughters, wife and founder of Uplifted™, a business + personal development company for women entrepreneurs who want to scale impact + income while honoring their lifestyle, time and family.
And, I have a 3-day workweek!

After the birth of my first daughter 3 years ago, I switched to a 3-day workweek so that I could spend more time with her. And, something really interesting happened...my business took off!
When I moved from a standard 40 hour workweek to my 3-day workweek, I soon had my first 5-figure month, my first 6-figure year and my community grew to over 7,000 women!
I realize now that the "secret" was that I valued my TIME over everything else, and when I made that shift, I focused my energy, creativity and efforts in a powerful way that enabled me to hit milestones that previously felt totally out of reach.
I've now packaged what I've learned into my Uplifted™ mastermind and programs so that you, too, can learn how to work less, make more and live better!
Get ready to be Uplifted™!
With love,
Cailen
The price of this lesson is going up to $247 at 11:59pm PST on January 31st!
"With Cailen's 3-Day Workweek Schedule, I was able to switch over to A/B weeks in my business, and it's totally rocked my world, and I'm never going back! It's really great for coaches and consultants to have "on" weeks and "off" weeks. Thank you so much, Cailen! It was super, super helpful! Anybody can find value from the shift of mindset with 3-Day Workweek!"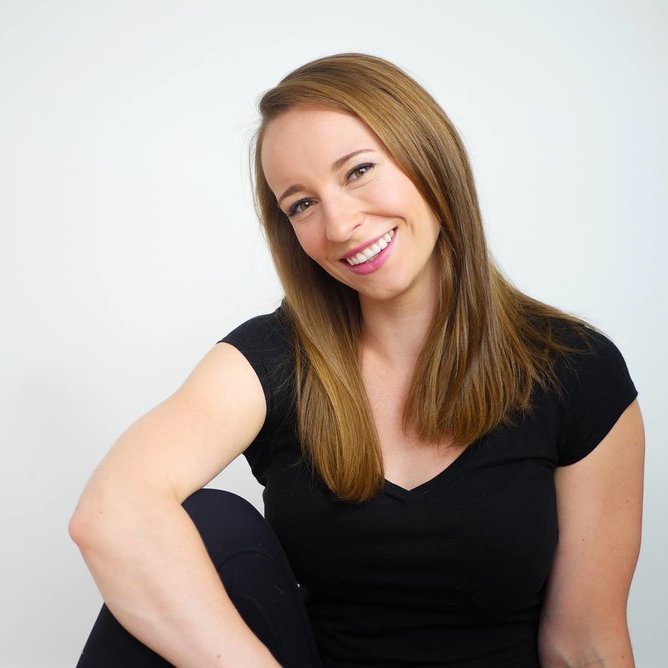 "Before implementing Cailen's 3-Day Workweek Schedule, I was often working 7 days a week on my business! Now, I'm taking my weekends off to enjoy time with my boyfriend and am giving myself an hour-long lunch break. I'm finally working SMARTER, not harder, and my business is now running so well that the next step is to hire a virtual assistant to free up even more of my time! I totally LOVE #3DayWorkweek!"
- Tanessa Shears, Personal Trainer + Fitness Expert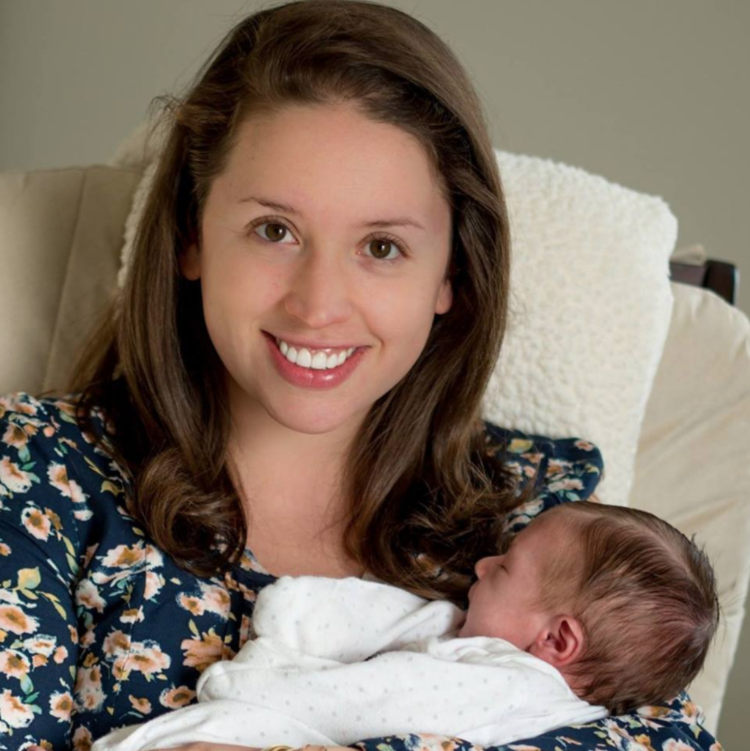 "Using Cailen's 3-Day Workweek framework, I've designed my own ideal workweek that includes Wednesdays off to spend time with my new baby niece, half-days on Fridays and the flexibility for spur-of-the-moment mid-week travel! I love it so much!!! Thank you, Cailen!"
- Hannah Poles, Pregnancy Mentor + New Parent Coach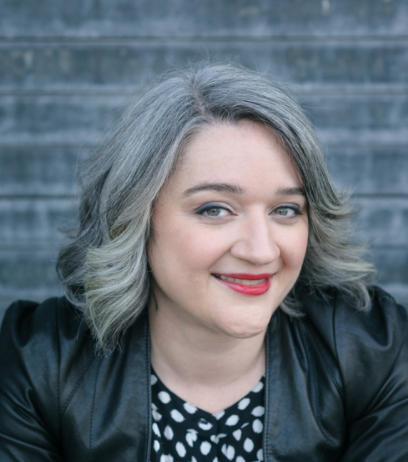 "As my business grew, I felt that I never had enough time, and my to-do list was multiplying by the day. I could never catch up. Thanks to the practical steps Cailen shares in the 3-Day Workweek, I was able to uncover pockets of time where I could be productive and feel great about working – not as though I was missing out on life to squeeze it all in. I now have a framework for prioritization that ensures that I am putting my precious time and energy towards the right activities in my business."
- Devon Smiley, founder of devonsmiley.com
Working 40+ hours a week can lead to burnout (both mental + physical), less efficiency and less creativity
- Forbes, "Why the 40-Hour Workweek is Dying"



---

"When the [work] week went over 25 hours, cognitive performance for the test subjects decreased as fatigue and stress took over."
- The Telegraph, "Why We Should ALL Be Working a 3-Day Week"
"Americans work 137 more hours per year than Japanese workers, 260 more hours per year than British workers, and 499 more hours per year than French workers"
- International Labor Organization, ILO.org
"Often more work leads to more stress and a lower quality of life. Without time to unwind, take care of your home, spend time with loved ones, enjoy our hobbies, connect with friends, and generally live a more balanced life. Stress is the #1 cause of health problems – mentally and physically."
- 20-Something Finance, 20somethingfinance.com