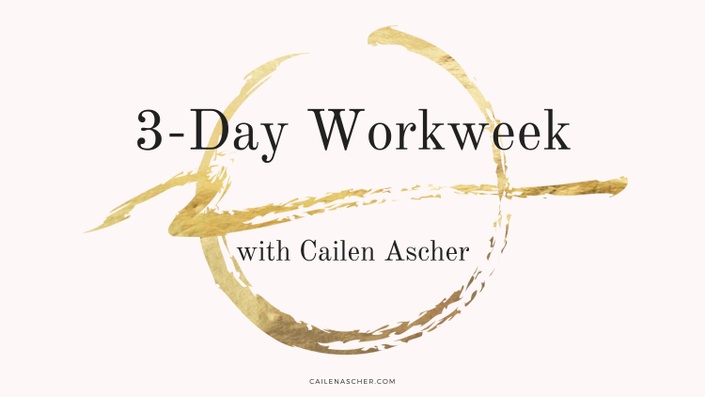 3-Day Workweek Program
create + live your ideal workweek
Do you ever...
---
Want to intentionally design a workweek that makes sense for you, your life and your business
Feel like you're working A LOT but making no progress
Feel like you "have to hustle" but totally hate hustling
Have no idea what the most important tasks are to focus on
Get to the end of your work day and wonder, "What the heck have I done all day?"

Wish you had more time

for family, friends, self-care and travel
Want practical tips (from someone who's done it) that help you to work more efficiently, focus more effectively and get more done in less time
Feel guilty when you're not working even if you really need a break
Feel guilty when you are working because you're not with your family or aren't keeping up with stuff around the house or other people in your life
Dream of working fewer hours but have no idea how to make that happen
Fear that if you did work fewer hours, you wouldn't make enough money
Wish you had clear framework that would enable you to work less, make more and ultimately live bette

Then the 3-Day Workweek Program is for you!
This program contains 5 lessons that will teach you exactly what you need to know to...
1. Design your Ideal Workweek
2. Understand the Framework for working LESS and making MORE
3. Define your Ideal Lifestyle and create your Model Calendar
4. Make the Incremental Upgrades necessary to begin living that lifestyle now
5. Clear any Mindset Blocks that are standing in the way of the success that you desire
6. Get empowered with the right Tools and Step-by-Step Processes to become more efficient and productive
7. Develop the Habits and Consistency necessary for sustainable, feel-good success!
8. And, ultimately, work LESS, make MORE and live BETTER!
Complete your Time Inventory
Uncover your favorite ways to "waste time"
Gain access to 10 Time Tools
Learn how to plant "Money Seeds"
Ultimate Objective: Get totally clear on how, where and on what you're spending your time


LESSON 2 - LIFESTYLE
Define your Ideal Lifestyle
Make 5 Incremental Upgrades to get in alignment with what you desire
Learn the 3-Day Workweek Framework
Apply scheduling Ninja moves like time blocking, A/B weeks and outsourcing
Develop your Model Calendar
Recognize Ideal Time vs. Real Time
Ultimate Objective: Create your Ideal Workweek using the 3-Day Workweek Framework


LESSON 3 - MINDSET
Start LIVING into your Ideal Workweek
Learn the top secrets of 6 extremely successful women who work less than 25 hours/week and make over 6-figures
Tackle any resistance that's keeping you from working LESS and making MORE
Ultimate Objective: Remove any blocks that are keeping you from successfully living your Ideal Lifestyle


LESSON 4 - HABITS
Define your top 5 Feel-Good Goals
Map out your Feel-Good Goals on your 6 month calendar
Learn 13 essential Productivity Habits
Get an up-close look at a Day in My Life so you can see how I put all these concepts to work for me
Ultimate Objective: Reverse engineer your Feel-Good Goals so you have a clear plan for the next 6 months


LESSON 5 - CONSISTENCY
The #1 way to achieve success on your terms
How to stay consistent with your commitment to working LESS and making MORE
How to stop being a struggling entrepreneur and step into the role of CEO
When to review your Model Calendar + how to recalibrate
Ultimate Objective: Set yourself up for long-term success!


PLUS THESE BONUSES
Time Self-Talk Checklist to uncover if your relationship with time needs healing
25 Time Abundance Mantras to help you feel totally at ease with exactly where you are right now in life + business (so you can prepare for mega-expansion!)
Time Abundance Meditation to recalibrate your relationship with time
LIFETIME ACCESS so you can revisit the program any time you're ready to make a lifestyle upgrade!
Your Instructor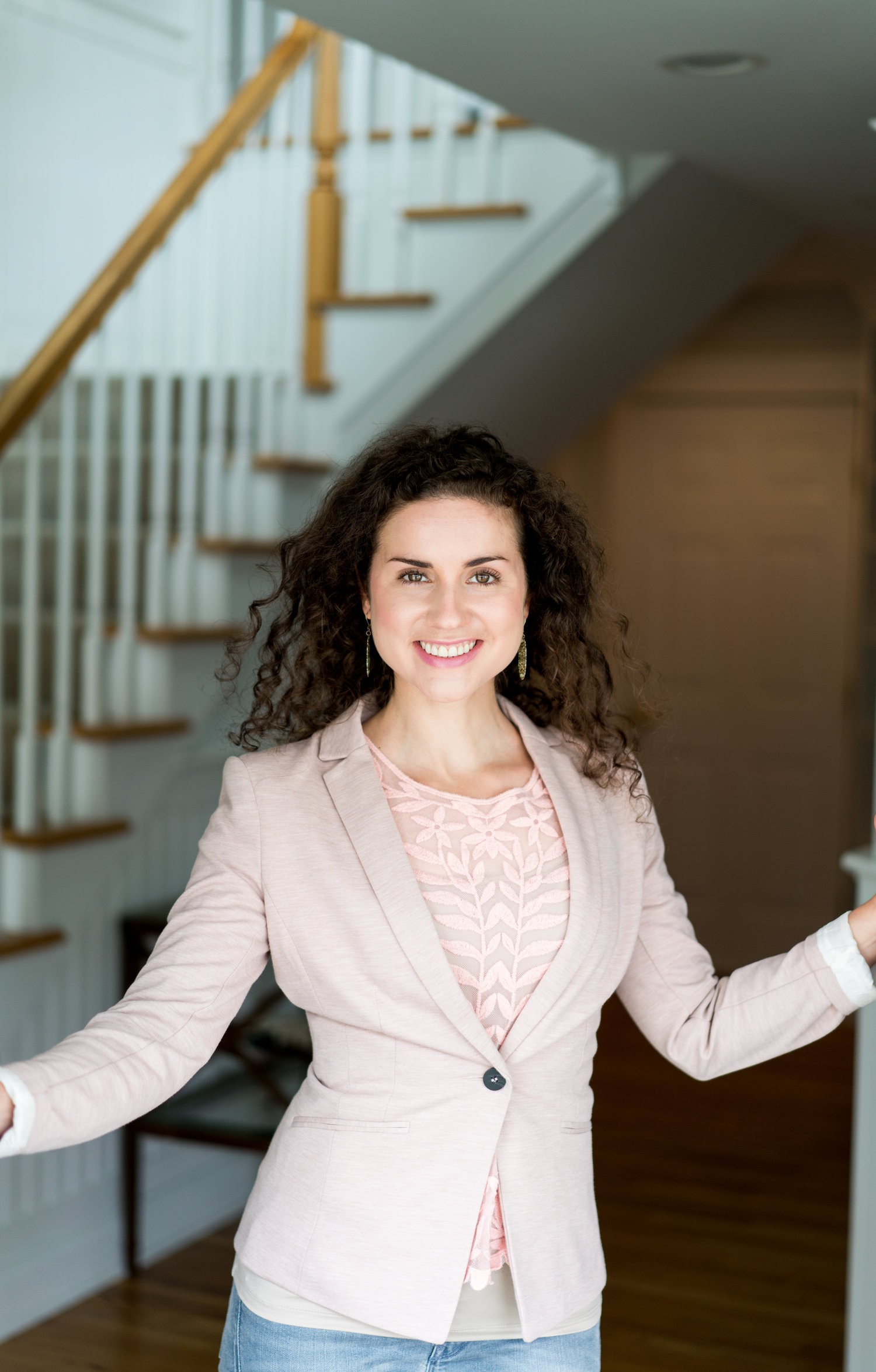 Hi there!
I'm Cailen Ascher. I'm a Business Coach, mom to 2 adorable daughters, wife and founder of Uplifted™, a business + personal development company for women entrepreneurs who want to scale impact + income while honoring their lifestyle, time and family.
And, I have a 3-day workweek!

After the birth of my first daughter 3 years ago, I switched to a 3-day workweek so that I could spend more time with her. And, something really interesting happened...my business took off!
When I moved from a standard 40 hour workweek to my 3-day workweek, I soon had my first 5-figure month, my first 6-figure year and my community grew to over 7,000 women!
I realize now that the "secret" was that I valued my TIME over everything else, and when I made that shift, I focused my energy, creativity and efforts in a powerful way that enabled me to hit milestones that previously felt totally out of reach.
I've now packaged what I've learned into my Uplifted™ mastermind and programs so that you, too, can learn how to work less, make more and live better!
Get ready to be Uplifted™!
With love,
Cailen
EACH 3DWW LESSON INCLUDES...
---
ON-DEMAND AUDIO TRAINING
Cailen walks you step-by-step through each lesson so that you can get the absolute most out of the content and know exactly what action to take
COACHING CALL REPLAYS
2 group coaching call replays so that you can get hear feedback from Cailen, listen to frequently asked questions and receive the additional support and guidance you need to succeed
WORKSHEETS + TEMPLATES
No homework for the sake of homework, but when inspired action needs to be taken, you'll receive clear, practical steps to implement that week's lesson. Cailen will also be sharing fillable templates that help you easily apply the 3-Day Workweek Framework to whatever ideal schedule you desire for yourself.
RESOURCE SHEETS
Access to Cailen's favorite tools and technologies to ensure that your Ideal Workweek becomes your reality
CHECKLIST
The 3-Day Workweek member portal has a built-in "checklist" system to keep you on track every step of the way
PRIVATE FACEBOOK GROUP
Upon joining 3-Day Workweek, you'll gain access to the FB Group community where you'll find mastermind buddies, accountability partners, helpful Q&A threads and a community of women who are ready to work LESS, make MORE and live BETTER
LIFETIME ACCESS!!!
When you purchase this program, you're in for life! Meaning that you'll be invited back again and again to move through the program as you're ready to make new and better upgrades to your current schedule!
"With Cailen's 3-Day Workweek Schedule, I was able to switch over to A/B weeks in my business, and it's totally rocked my world, and I'm never going back! It's really great for coaches and consultants to have "on" weeks and "off" weeks. Thank you so much, Cailen! It was super, super helpful! Anybody can find value from the shift of mindset with 3-Day Workweek!"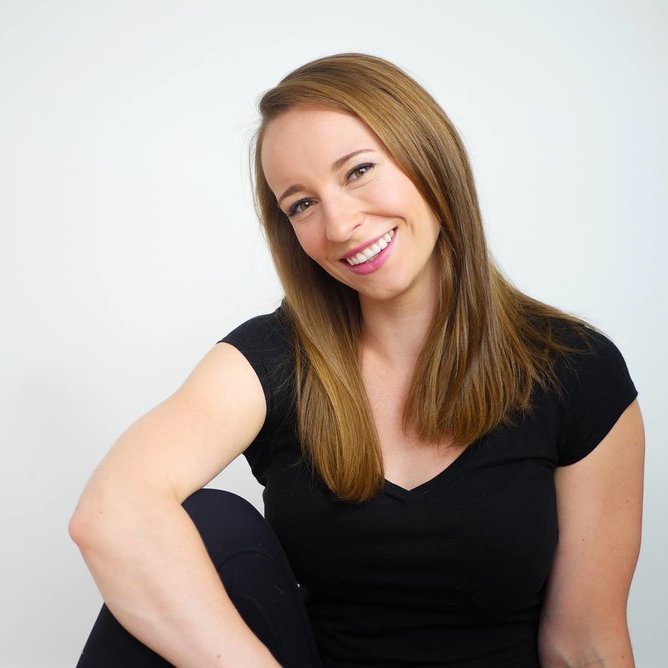 "Before implementing Cailen's 3-Day Workweek Schedule, I was often working 7 days a week on my business! Now, I'm taking my weekends off to enjoy time with my boyfriend and am giving myself an hour-long lunch break. I'm finally working SMARTER, not harder, and my business is now running so well that the next step is to hire a virtual assistant to free up even more of my time! I totally LOVE #3DayWorkweek!"
- Tanessa Shears, Personal Trainer + Fitness Expert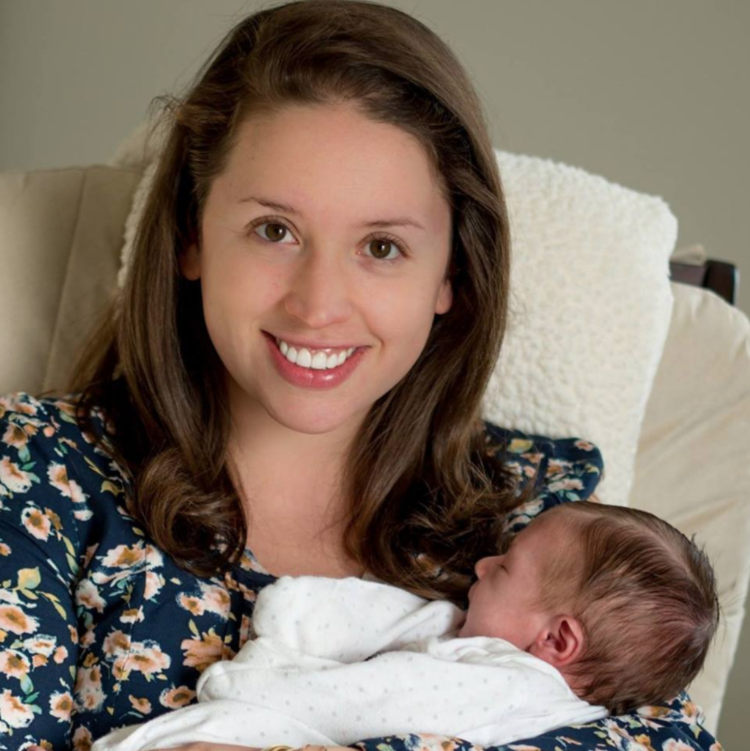 "Using Cailen's 3-Day Workweek framework, I've designed my own ideal workweek that includes Wednesdays off to spend time with my new baby niece, half-days on Fridays and the flexibility for spur-of-the-moment mid-week travel! I love it so much!!! Thank you, Cailen!"
- Hannah Poles, Pregnancy Mentor + New Parent Coach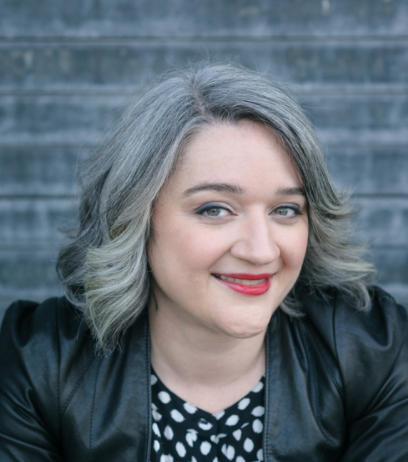 "As my business grew, I felt that I never had enough time, and my to-do list was multiplying by the day. I could never catch up. Thanks to the practical steps Cailen shares in the 3-Day Workweek, I was able to uncover pockets of time where I could be productive and feel great about working – not as though I was missing out on life to squeeze it all in. I now have a framework for prioritization that ensures that I am putting my precious time and energy towards the right activities in my business."
- Devon Smiley, founder of devonsmiley.com
Working 40+ hours a week can lead to burnout (both mental + physical), less efficiency and less creativity
- Forbes, "Why the 40-Hour Workweek is Dying"



---

"When the [work] week went over 25 hours, cognitive performance for the test subjects decreased as fatigue and stress took over."
- The Telegraph, "Why We Should ALL Be Working a 3-Day Week"
"Americans work 137 more hours per year than Japanese workers, 260 more hours per year than British workers, and 499 more hours per year than French workers"
- International Labor Organization, ILO.org
"Often more work leads to more stress and a lower quality of life. Without time to unwind, take care of your home, spend time with loved ones, enjoy our hobbies, connect with friends, and generally live a more balanced life. Stress is the #1 cause of health problems – mentally and physically."
- 20-Something Finance, 20somethingfinance.com
Frequently Asked Questions
How do I know if 3DWW is right for me?
3-Day Workweek gives you a clear Framework and Actionable Strategies to help you define your Ideal Lifestyle, create your Model Calendar and start LIVING your perfect-for-you workweek. It's a great fit for... (1) New entrepreneurs who want to set themselves up right from the start (2) Seasoned entrepreneurs who are tired of hustling (3) Women with time constraints -- like moms or those who still have full-time jobs and want to start a side-hustle
Is 3DWW only for women who want to work just 3 days?
No! 3-Day Workweek offers you a Framework that you can apply to step into whatever Ideal Schedule you desire. That could many anything from getting your weekends back, cutting your working hours by 20%, taking 1/2 days on Fridays, being able to pick up your kids after school during the week, stopping your workday at 5pm or working just 3 days a week.
Is 3DWW just another business building or marketing course?
No! 3DWW is a Lifestyle Design program. The purpose of this program is to use Cailen's signature 3-Day Workweek Framework to define, design and begin living your ideal work-life balance. This program teaches time management, calendar organization, goal setting, creating your ideal schedule, using systems, implementing productivity habits, shifting your mindset to believe that working LESS and making MORE is possible and ultimately LIVING your ideal work-life balance. P.S. If you're looking for a business-building or marketing course, I would be happy to recommend my favorites -- just email
[email protected]
, and we'll hook you up!
What's the format of 3DWW?
3-Day Workweek is a 5 week program Every Monday for 5 weeks starting January 29th, you'll receive access to a lesson that includes an on-demand audio teaching, worksheets, resources and fillable templates. There will also be 2 LIVE group Q&A calls with Cailen where you can bring your questions and receive 1x1 coaching. All lessons and group call recordings will be housed in the 3DWW Member Portal. When you enroll in 3DWW, you also get LIFETIME access to the program and also to a private, members-only Facebook Group for masterminding, collaboration and feedback.
Will 3DWW work for me?
While there are no guarantees when it comes to programs like this (or life for that matter!), I can say that I've talked and worked with many, many women who have applied the 3-Day Workweek principles to their lives and businesses, and they ALL rave about the results. These women have been able to hire VAs, take vacations and travel, spend more time with their families, take a relaxing maternity leave without stressing about money, end the workday at 3:30pm, enroll new high-end clients, take lunch breaks, stop working weekends and ultimately ENJOY LIFE more!!! As with anything, you get out what you put in. If you commit to this program, complete your work, and make the most of the support and accountability available to you, I have no doubt that you will experience a real transformation during your time in 3-Day Workweek.
How will I get the lessons and will the group calls be recorded?
Every week during 3DWW you'll receive an email on Monday morning that delivers that week's lesson. Also, you'll have access to an exclusive members-only portal where all the audios, call recordings, worksheets, resources, fillable templates and bonuses will be available to you. All live calls are recorded and will be added to the members-only portal for easy access.
How is the 3DWW different from other programs?
This program gives you back your TIME -- our most valuable resource! This program also has Lifetime Utility (and you get Lifetime Access to it for that very reason). You'll be able to (and want to!) come back again and again as your business continues to grow and your lifestyle desires change so that you can create a customized plan for the next phase of your Ideal Lifestyle and Model Calendar. Essentially, it gives you a Framework that meets you where you're at and takes you where you want to go! All the lessons, course materials and resources have been carefully curated to deliver you the absolute best tools and teachings to help you understand the 3-Day Workweek Framework, define your Ideal Lifestyle, create your Model Calendar and start LIVING it right now. Lastly, unlike many other programs that run for months and months and cost multiple thousands of dollars, 3DWW is designed to be a clear, concise, streamlined experience -- because I value your time :-)
This program is ideal for...
---
New entrepreneurs who want to set up an ideal work-life balance right from the start
Moms who want to work-from-home and have more time for their families
Full-time workers who want to prioritize their limited hours to build up a successful side-hustle
Seasoned entrepreneurs who are working all the time and want a clear framework for working smarter, not harder